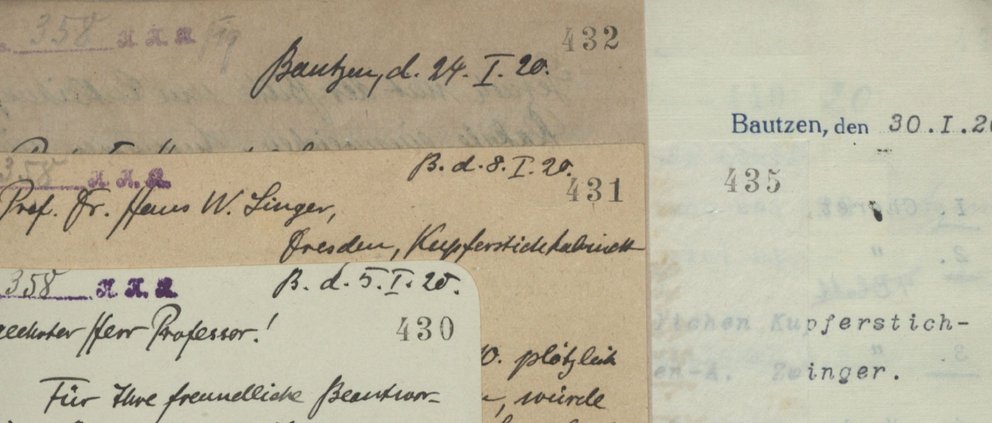 The Archive
Since around 1830, the archive has catalogued and preserved the written work of the formerly electoral, then royal and today state-run museums and collections of Saxony, and since 1945, it has stored the business files of the directorate general, of the individual museum directorates and the shared service departments of the Staatliche Kunstsammlungen Dresden.
Also belonging to the archive are a collection of newspaper excerpts, a photographic archive, the scientific records of former employees and artists' estates.
To the extent that legal closure periods, third-party interests and conservation concerns allow, the archival documents are viewable in the Kunstbibliothek whenever there is valid academic interest.
Contact
Opening hours: Mon, Wed to Fri 10 a.m. to 6 p.m.
Research inquiries until 4 p.m.
Telephone: 0351/4914 37 06